Private Labelling

Agrochem industries clean n care is leading Third Party manufacturing company has developed various household cleaning ,car care ,laundry care,and many cleaning products to offer under Private Label Manufacturer.
Based on our extensive experience and knowledge in the household cleaning product development, We have developed a huge range of cleaning products known to give the best results and are tried and tested.
We choose some of the best performing popular and trending cleaning products from the market to research and develop the product to offer for Private Label Manufacturing, which startup private label brand owners can easily have these products under their own brand names with 360degree customization.
If you wants to launch your own white label products then you should definitely check out our Private Label Manufacturer services.
Contract Manufacturing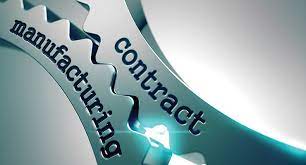 AGROCHEM INDUSTRIES CLEAN CARE is well known to do third party contract manufacturing deals with fairness and complete quality assurance. As a client, you are assured of a partner who ensures consistent quality, reasonable costs, high savings, customer product satisfaction and on-time deliveries at all times.
We maintain strict control over the processes so that we adhere to your timelines. All the products we manufacture are natural, organic and have met all the quality parameters set by the clients and the industry.
We have vast product portfolio of Third Party CLEANING PRODUCTS Manufacturers in India with a satisfied client base. In some cases we follow and work according to the client's formulas, to get their desired beauty products.
We offer an extensive range of products to our customers in the segment of Home Care, care Care, fabric Care, shoe care industrial cleaning products with finest quality products as a Private label Manufacturer.
Third Party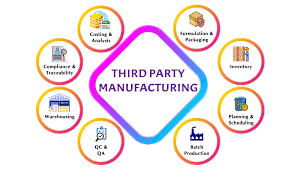 If you have unique product idea, and wants to offer or market products under your brand name. Do partnering with agrochem industries clean n care to launch your Private Label.
Just like the brand needs to be a reflection of your personality, so does your partner needs to be someone who understands you and is there with you every step of the way. Come, partner with us to create a win-win relationship.
With nearly 5 years of experience, agrochem industries clean n care is the ideal partner which every brand needs offering you Third Party cleaning products Contract Manufacturer and Private Label , shoe care, car care ,house care laundry care Products certified facility with ISO 9001:2015.
When you partner with us, With the blend of advanced manufacturing techniques and innovation, We offer total Concept to Product solution. Our R&D Department is mature enough to go beyond the limits to develop new concept or product the perfect enhancement and value needed for your brand to become globally recognized.